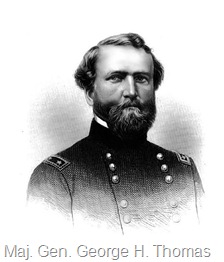 July 11.—A skirmish took place at Williamsburgh, Virginia, between the National and rebel pickets, in which the latter were defeated with a loss of three killed and seven taken prisoners.
—Governor Yates, of Illinois, published a letter to the President of the United States, urging the employment of all available means to crush the rebellion.—At New-Orleans, La., all acts of sale by auctioneers who had not taken the oath of allegiance to the United States were declared null and void by the Military Commandant, Gen. Shepley.
—A skirmish occurred near Pleasant Hill, Mo., between a company of State militia and a band of rebel guerrillas, resulting in a rout of the rebels, with a loss of six killed and five mortally wounded.
—A despatch from Gen. McClellan, at Harrison's Landing, on the James River, of this date, said:
"All quiet. We are rested. Enemy has retreated."
—By order of President Lincoln, Major-General Henry W. Halleck was this day assigned to the command of the whole land forces of the United States, as General-in-Chief.
—The rebel Gen. Ruggles refused to grant the petition of the inhabitants of Saint Tammany Parish, La., to permit them to exchange their wood, bricks, lumber, etc., for food, with the citizens of New-Orleans.—A skirmish took place near New-Hope, Ky., between a body of Union troops, under the command of Lieut.-Col. Moore, and a force of rebel guerrilla cavalry, resulting in the complete rout of the rebels.