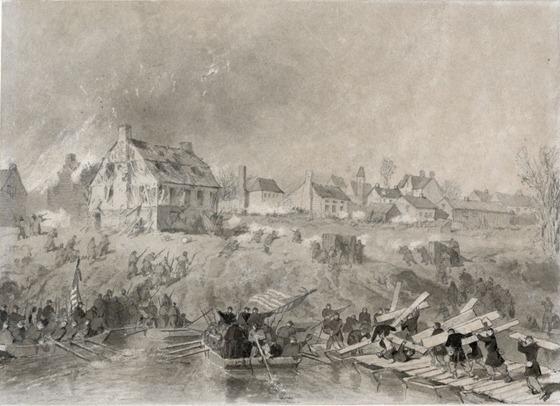 Union troops landing on shore of river, pulling up pontoon bridges and maneuvering in foreground; buildings burning in background.
December 10, 1862
Illustrator: Alonzo Chappel
Published in: Evert A. Duyckinck, National History of the war for the Union … New York : Johnson, Fry & Co., 1861-1865.
Library of Congress image.