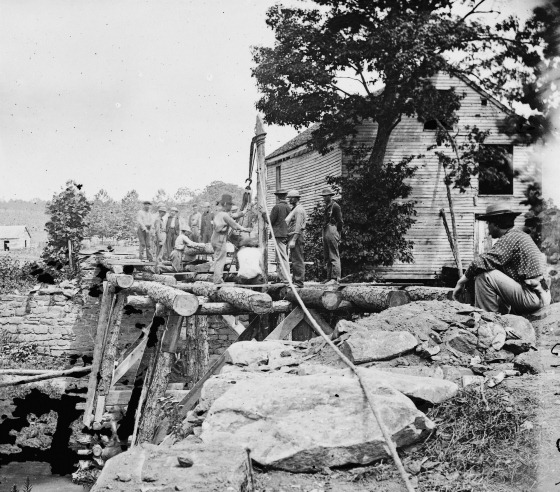 Troops building bridges across the north fork of the Rappahannock in the vicinity of Fauquier Sulphur Springs, Va., by Timothy H. O'Sullivan in August 1862.
It is highly likely that the fellow on the right is the photographer, O'Sullivan.  This is the fifth photo I've found in this period of time – July and August 1862 – where he appears in the image.
Library of Congress image.
____
The four other images from the summer of 1862 with images that include O'Sullivan were published in the following posts: