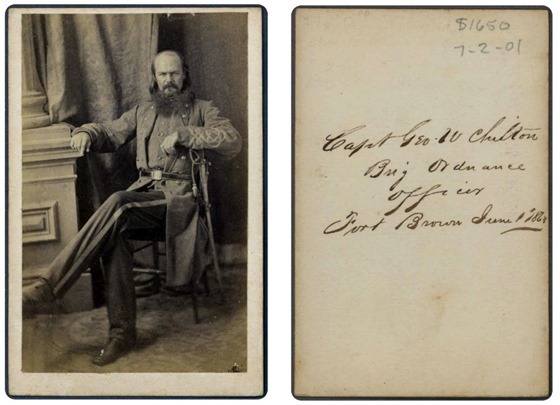 Capt Geo – W Chilton, Brig Ordnance officer, Fort Brown, June 1, 1863
Captain George Washington Chilton, Third Texas Cavalry, and ordnance officer on the staff of Brigadier General H. P. (Hamilton Prioleau) Bee at Fort Brown. Chilton, who owned five slaves, was a delegate to the Texas Secession Convention. He wears a French military waist belt and belt plate.
Fort Brown, Cameron County, Texas.
SMU – Lawrence T Jones III Texas Photographs collection image.
Civil War Portrait 036