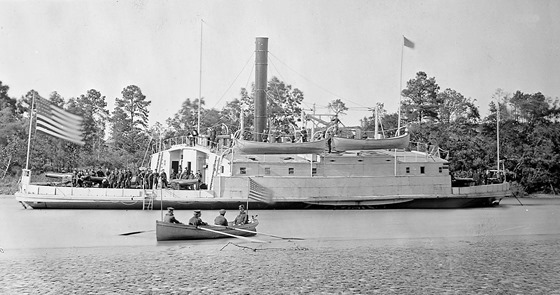 USS Commodore Perry, a ferryboat converted to a gunboat, Pamunkey River, Virginia, USA – circa 1863.
Commodore Perry — an armed, side-wheel ferry — was built in 1859 by Stack and Joyce, Williamsburg, New York; purchased by the Navy on 2 October 1861; and commissioned later in the month, Acting Master F. J. Thomas in command.
National Archives image.
__________
Note – This image has been digitally adjusted for one or more of the following:
fade correction,
color, contrast, and/or saturation enhancement
selected spot and/or scratch removal.