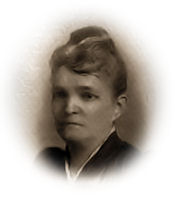 May 17th, 1863.—Hardly was our scanty breakfast over this morning when a hurried ring drew us both to the door. Mr. J., one of H.'s assistants, stood there in high excitement.
"Well, Mr. L., they are upon us; the Yankees will be here by this evening."
"What do you mean?"
"That Pemberton has been whipped at Baker's Creek and Big Black, and his army are running back here as fast as they can come and the Yanks after them, in such numbers nothing can stop them. Hasn't Pemberton acted like a fool?"
"He may not be the only one to blame," replied H.
"They're coming along the Big B. road, and my folks went down there to be safe, you know; now they're right in it. I hear you can't see the armies for the dust; never was anything else known like it. But I must go and try to bring my folks back here."
What struck us both was the absence of that concern to be expected, and a sort of relief or suppressed pleasure. After twelve some worn-out-looking men sat down under the window.
"What is the news?" I inquired.
"Retreat, retreat!" they said, in broken English—they were Louisiana Acadians.
About 3 o'clock the rush began. I shall never forget that woful sight of a beaten, demoralized army that came rushing back,—humanity in the last throes of endurance. Wan, hollow-eyed, ragged, footsore, bloody, the men limped along unarmed, but followed by siege-guns, ambulances, gun-carriages, and wagons in aimless confusion. At twilight two or three bands on the court-house hill and other points began playing Dixie, Bonnie Blue Flag, and so on, and drums began to beat all about; I suppose they were rallying the scattered army.

______
Note: To protect Mrs. Miller's job as a teacher in New Orleans, the diary was published anonymously, edited by G. W. Cable, names were changed and initials were often used instead of full names — and even the initials differed from the real person's initials.
{ 0 comments }