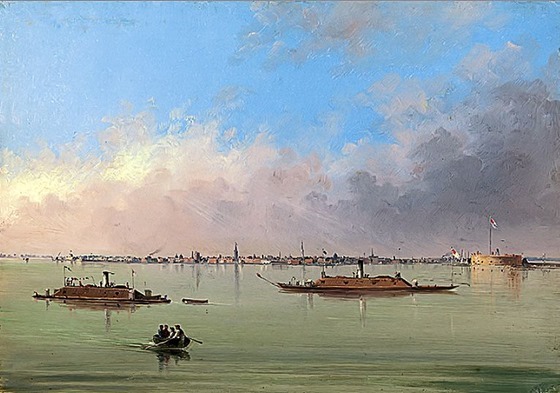 Painting by Conrad Wise Chapman.
"Shows the whole of Charleston and Castle Pinckney; here can also be seen what used to be called the 'Ladies Gun Boat',' because it was constructed from proceeds raised by the ladies of Charleston by the sale of their jewels." – Conrad Wise Chapman, 1898.
________
Note: The vessels shown are CSS Chicora and CSS Palmetto State.