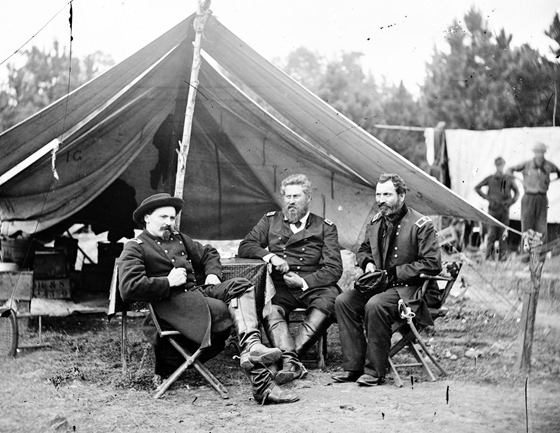 Title: [Harrison's Landing, Va. Col. Albert V. Colburn, Col. Delos B. Sacket, and Gen. John Sedgwick]
Creator(s): Woodbury, D. B. (David B.), d. 1866, photographer
Date Created/Published: 1862 August.
Medium: 1 negative : glass, stereograph, wet collodion ; 4 x 10 in.
Summary: Photograph from the main eastern theater of war, the Peninsular Campaign, May-August 1862.