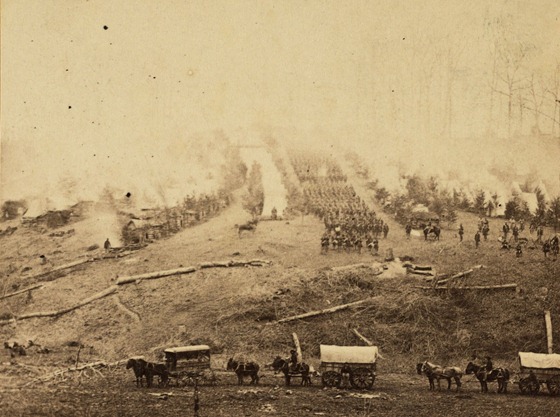 Three horse-drawn covered wagons in the foreground. Soldiers marching in formation between rows of small cabins and tents in the background.
Source: Stereograph from collection of William A. Pinkerton.
Copyright 1863 by Alexander Gardner.
Library of Congress image.
___________________
Closer inspection with cropped images show that the formations are facing towards the camera with a band or drum corps at the front.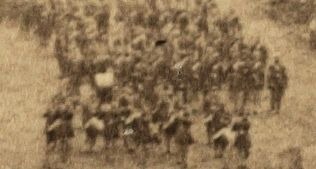 The time of year is winter, as evidenced by the winter quarters shown in the image and the bare trees in the background.