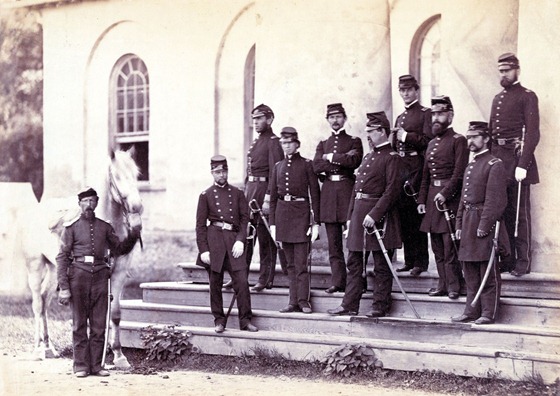 In 1862, a Wisconsin volunteer writes, "The grand old southern homestead of Arlington, with its quaint and curious pictures on the wall, its spectacular apartments, broad halls and stately pillars in front, was an object of especial interest; but, abandoned by its owner, General Robert E. Lee, who was using his great power as a military leader, to destroy the Government he had sworn to defend, it was now a desolation. The military headquarters of McDowell's division was in the Arlington House, which was open to the public and hundreds tramped at will through its apartments."
Some, like this man, seemed to consider the changes at Arlington to be Lee's punishment for his decision to follow Virginia when it seceded from the Union.  Such an attitude was not uncommon as many in the Union army viewed Lee as a traitor who had acted dishonorably in resigning his U.S. Army commission at the start of the Civil War. Thus, for these people, the transformations at Arlington were Lee's just fruits.  Subsequent developments on the estate during the War would only contribute to such a feeling, as the Government looked for new ways to use the Arlington estate.
Summary: Photo shows Major-General Irvin McDowell, full-length portrait, facing left, standing on steps with eight officers and one officer holding a horse.
Library of Congress Prints and Photographs Division