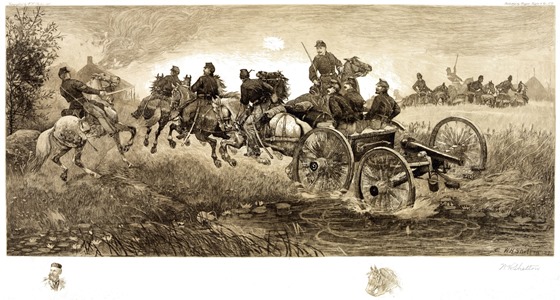 Summary: Print shows cavalry and horse artillery troops at the Battle of Chancellorsville, Virginia, May 3, 1863. Includes men riding on a caisson towing a small cannon, a building on fire, and additional cavalry headed into action in the background. With two remarques, lower left, self-portrait of the artist; lower right, the head of a horse.
Artist: William Henry Shelton (1) (2); New York : Published by Bryan, Taylor, & Co., c1887 Sept. 15; Note from publisher states: Published for the artist by Bryan, Taylor & Co., N.Y. Limited to 750 copies.
Library of Congress image.