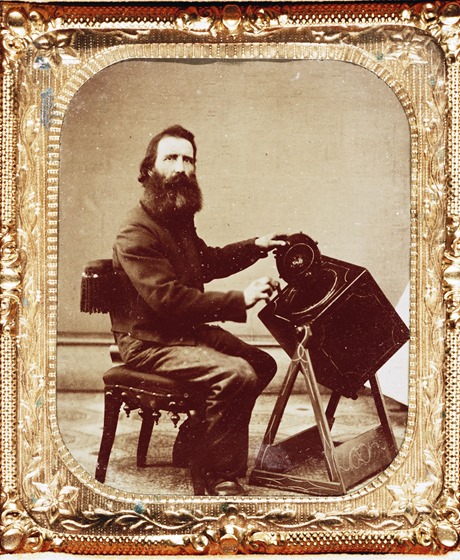 Civil War induction officer with lottery box; circa 1863; photographic print : sixth-plate tintype; 9.2 x 8 cm. (case); Ambrotype/Tintype photograph filing series (Library of Congress)
Library of Congress image.
__________
Note – This image has been digitally adjusted for one or more of the following:
fade correction,
color, contrast, and/or saturation enhancement
selected spot and/or scratch removal.
Civil War Portrait 039