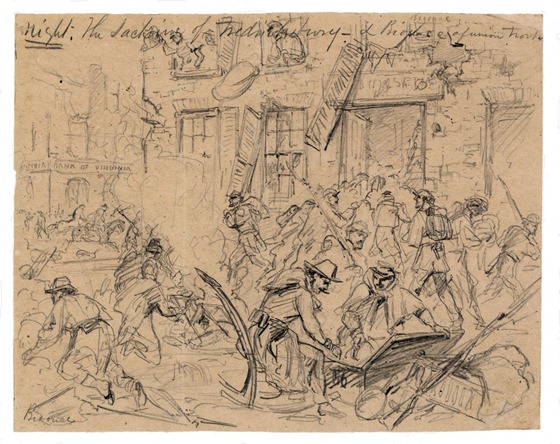 Summary: Street scene of soldiers plundering, buildings in shambles–some on fire.
Described on verso: Friday Night in Fredericksburg. This night the city was in the wildest confusion sacked by the union troops = houses burned down furniture scattered in the streets = men pillaging in all directions a fit scene for the French revolution and a discrace[sic]to the Union Arms[?] this is my view of what I saw. Lumley.
Artist: Arthur Lumley.
Library if Congress image.