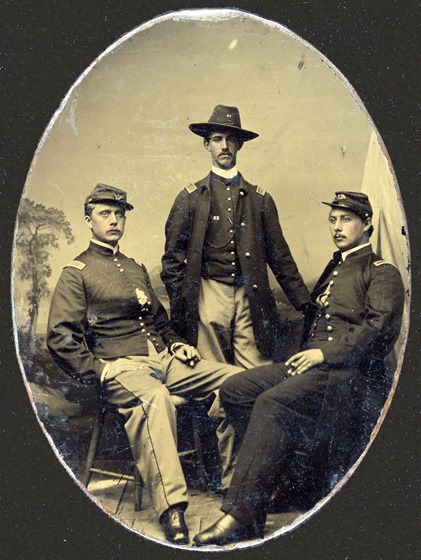 Group shot, officers of the 54th Mass. Colored
Image summary: Photograph shows a full-length portrait of three officers of the 54th Massachusetts Infantry Regiment. Sitters have been identified as Second Lieutenant Ezekiel G. Tomlinson, Captain Luis F. Emilio (center), and Second Lieutenant Daniel G. Spear (National Archives records).
Part of William A. Gladstone collection of African American photographs
Library of Congress image.
Civil War Portrait 035