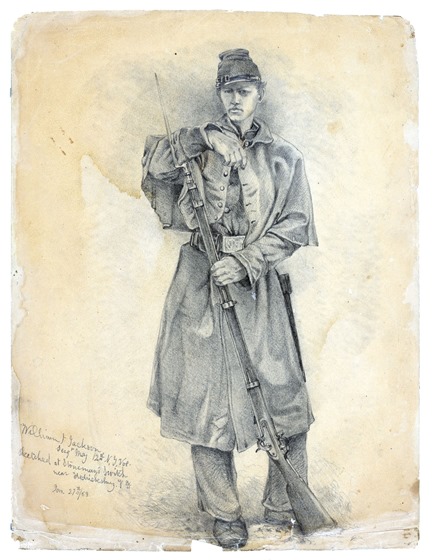 Study of infantry soldier on guard–William J. Jackson, Sergt. Maj. 12th N.Y. Vols.–Sketched at Stoneman's Switch, near Fredricksburg, Va. Jan. 27th, 1863.
Drawn by Edwin Forbes.
Library of Congress image.
___________
Note:  This image has been digitally adjusted for fade correction, color, contrast, and saturation enhancement and selected spot removal.