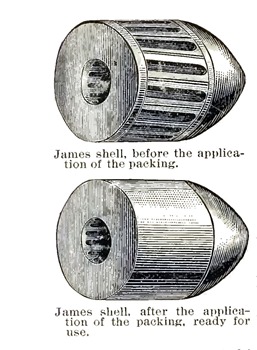 JUNE 18TH.—I was relieved from guard at 9 A.M. and returned to camp. There has been very heavy firing all day, and it is rumored that Pemberton will try to break through our lines; but if he tries that game he will find it dangerous enough. It is no easy matter to climb over the bulwark of steel now encircling this city.
The weather is getting altogether too hot for comfort. A few sun-strokes have occurred, but without proving fatal so far. One poor fellow even dropped at midnight, when I presume the surgeon's diagnosis must have been—moonstruck. There are more ways than one of shirking a battle, for which purpose some are even willing to part with a finger or toe.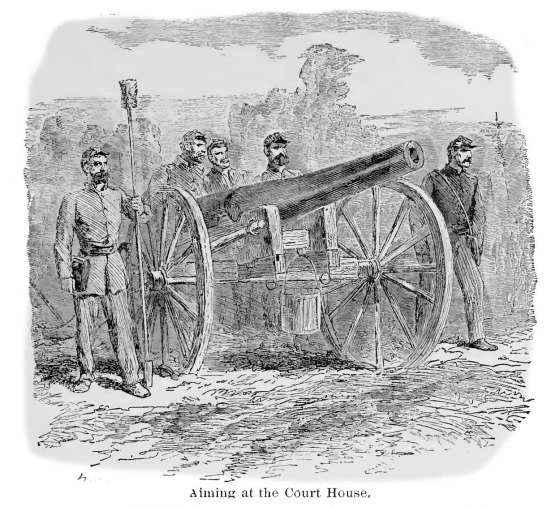 If the rebels are short of provisions, their ammunition seems to hold out, for they are quite liberal in their distribution of it. But when Sherman begins firing from the east, McClernand from the west, McPherson from the rear, and the mortars from the north, then look out for big fire-works. The cannon are all pointed towards the town, but some of the shells fall far short of it. When these burst in mid-air, we can see a small round cloud of smoke left behind, and then there is a sharp lookout for fragments to be scattered in every direction. Our artillerymen have had such good practice during the siege, that they can generally drop a shell wherever they want to.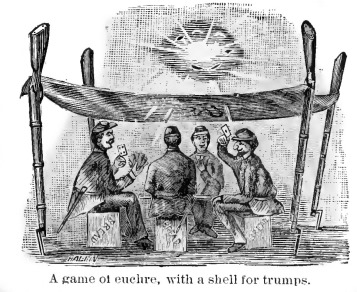 Boys at the front have time for sport, which is not to be interrupted even by stray shells. I noticed four of our boys playing euchre, when a shell from the enemy came careering just above their heads ; but they treated it with entire indifference. Another group I saw playing "seven-up" under a blanket caught at the four corners in the hammers of muskets stuck in the ground, and thereby forming a very good shelter from the sun. A shell burst right over this group, scattering its fragments all around, but even this failed to disturb the game, further than to call forth the timely comment, "Johnny passes."