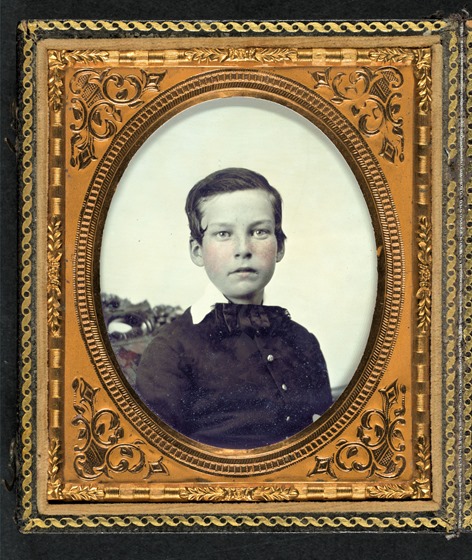 Private Charles H. Bickford of B Company, 2nd Massachusetts Infantry Regiment as a child.
Name from inscription on handwritten note in case; additional information on note includes date of birth, March 1844, date and place of death, May 3, 1863, at Chancellorsville, Virginia, and name of sister, Georgeanna Hunt.
Gift; Tom Liljenquist; 2010
Liljenquist Family Collection of Civil War Photographs; Ambrotype/Tintype photograph filing series; Library of Congress Prints and Photographs Division.
Record page for image is here.
Civil War Portrait 027