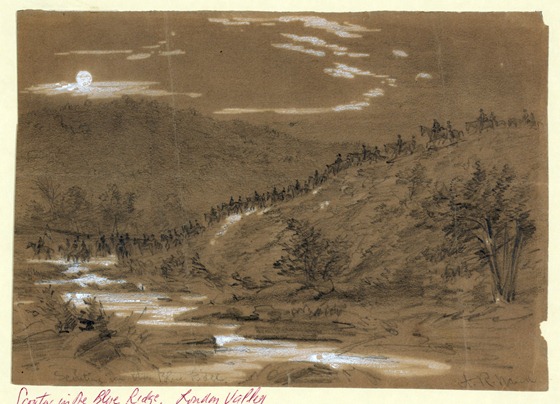 Inscribed on back: A cavalry excursion over the Blue ridge from Loudoun Valley, this was an exceedingly picturesque and romantic scout Loudon heights.
Published in: Harper's Weekly, November 22, 1862, p. 742.
1 drawing on brown paper : pencil and Chinese white ; 16.4 x 23.1 cm.
Signed lower right: Alf R Waud.
Library of Congress image.