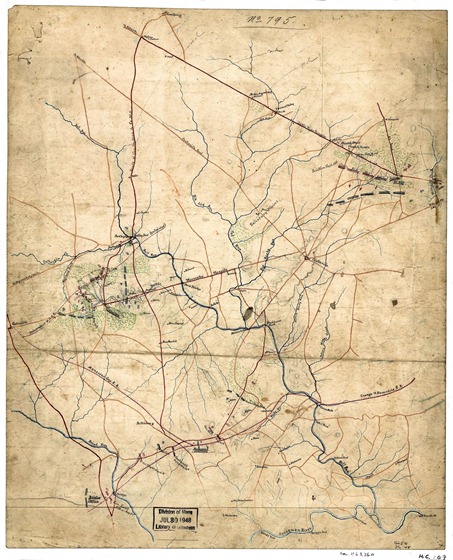 (Click on image for larger version)
Sketch showing positions of Second Corps, A.N.Va., August 26th to September 2, 1862 : embracing engagements at Bristoe Station, Manassas Junction, Groveton or Second Manassas, and Ox Hill or Chantilly, Va.
–  Shows names of some residents.
–  Relief shown by hachures.
–  Title and scale from Stephenson's Civil War maps, 1989.
–  Pen-and-ink, colored pencil, and pencil mounted on cloth.
–  Similar to the map reproduced in the Atlas to accompany the official records of the Union and Confederate Armies, 1891-95, pl. 111, no. 1.
Library of Congress map.