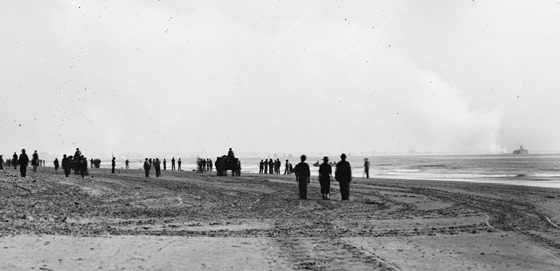 Soldiers on beach of Morris Island. In distance, ironclads, including USS New Ironsides and five monitor-class warships are in action against Fort Sumter and Fort Moultrie in Charleston harbor. (Source: 99 Historic Images of Civil War Charleston, ed. by Garry Adelman, John Richter, and Bob Zeller, Center for Civil War Photography, 2009, p. 18); from photographs by Philip Haas and Washington Peale.
Image cropped to show action.
Library of Congress image.
__________
Note – This image has been digitally adjusted for one or more of the following:
fade correction,
color, contrast, and/or saturation enhancement
selected spot and/or scratch removal
cropped for composition and/or to accentuate subject matter
straighten image