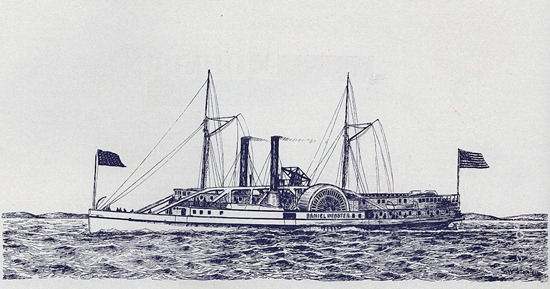 (click on image to view larger version)
Two ships named Daniel Webster were used as hospital transports by the U. S. Sanitary Commission.  They were referred to as Daniel Webster No. 1 and Daniel Webster No. 2.
While this ship was used during the War as a transport, it was under the name of Expounder for at least part of it's service.  She afterwards ran between Baltimore and West Point, Va.
In 1884 the Daniel Webster left Boston for the St. Lawrence River, and her name was changed to Saquenay.
Built 1854 at Greeenpoint, Long Island.   (More info at Maritime History of the Great Lakes.)