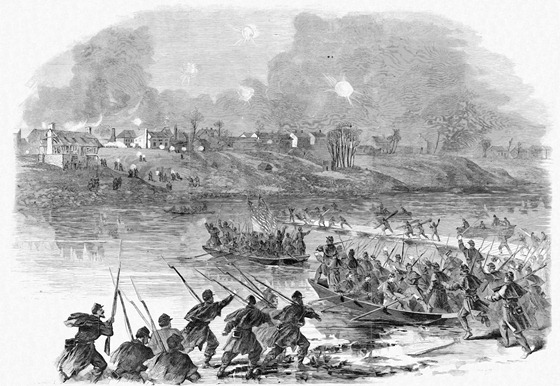 Volunteer storming party consisting of portions of the 7th Michigan and 19th Massachusetts, crossing the Rappahannock in advance of the Grand Army, to drive off the Rebel riflemen, who were firing upon the Union pontoniers, Wednesday, December 10.
Illus. in: Frank Leslie's illustrated newspaper, 1862 Dec. 27, pp. 216-217.
Illustrator:  Henri Lovie
Library of Congress image.