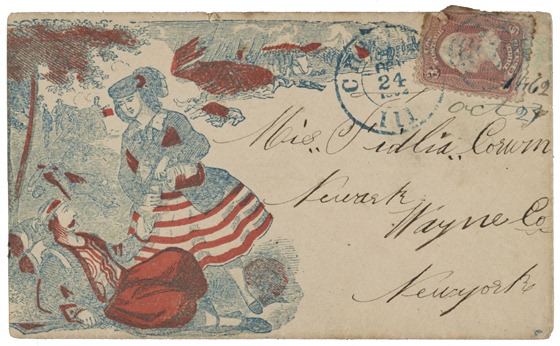 Civil War envelope showing woman pouring a drink for a wounded soldier as a battle rages in the background; Addressed to Miss Fidlia Corwin, Newark, Wayne Co., New York; bears 3 cent stamp; Postmarked October 24, 1862.
From Liljenquist Family Collection of Civil War Photographs (Library of Congress).
Library of Congress image.