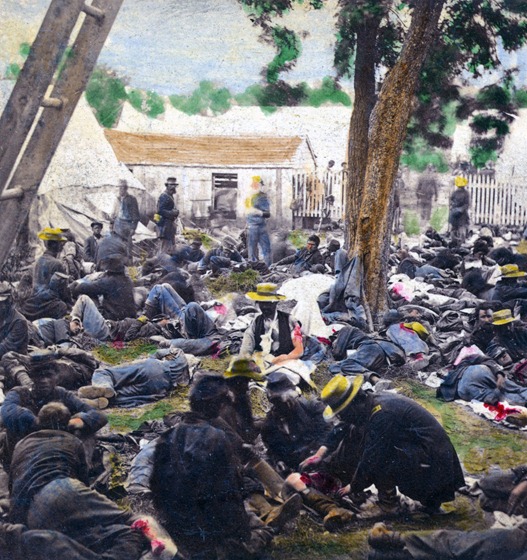 From Library of Congress:
Summary: Photo shows a makeshift field hospital with wounded soldiers sitting and lying on the ground while some receive care. Includes the straw-hatted Sixteenth New York Infantry who fought at Gaines' Mill on June 27. Most were captured when Confederates overtook the area during the battle of Savage's Station on June 29. (Source: Bob Zeller, Civil War in Depth, v. 1, p. 34)
Photographed by James F. Gibson
Civil War Photograph Collection.  Library of Congress Prints and Photographs Division Washington, D.C.
Record page for this image: http://www.loc.gov/pictures/item/2011646181/
__________
Note: I used a photo editor to correct for fading, crop, and digitally enhance the image.